About a month ago, I wrote
this post
about trying to liven up the month of January by doing something
new and exciting
every day.
It turns out that I needn't have worried about being bored!
We've had appointments galore; doctor, dentist, hairdresser, dog groomer, vet.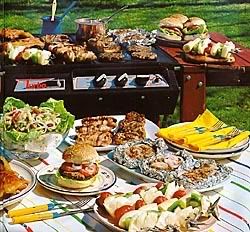 We've had a couple of typical Aussie summer BBQ's with family and friends.
We've been to see both the soccer and the cricket.
Between the movies, shopping, ice skating, bowling, pool, beach and play dates that the kids have scheduled; and the fact that I'm starting back at work next week; before I know it January is going to be over.
So, yeah, not so boring after all.
And then we'll be
back to school
-ing!
And I'm starting to feel
busy and overwhelmed
instead of
relaxed
and in holiday mode.
So what exactly was I worried about?
And what am I going to do to ensure that I stay sane and healthy over the summer "break"?
If you're an Aussie mum, how are the school holidays treating you? Is January turning out to be a good month?